So you've heard about data science being at the top amongst the sexiest and highest paying jobs currently and you ask yourself 'Why?' given that the field is still developing and it has been less than 20 years since the word 'data science' was first coined. The excitement about data science goes beyond the technology involved but also on its impacts and applications in various fields and subject areas.
In agriculture, we have seen data science applications in weather forecast, disease prediction, market trends analysis and forecasting, inventory management, market segmentation, planting season management amongst others.
Agriculture which account for more than 60% of the working population in most developing countries like Nigeria is beset with outdated activities with many stakeholders still being involved in crude farming and other agricultural business management practices.
Data science presents an exciting means for a change in current methodologies being practised by a high population of farmers, extension agents, marketers and other stakeholders.
How then can we apply data science in Agriculture one may ask? "In my agricultural business, how can we explore data science to improve my business processes?", "As an agricultural advocate, how do I apply data science to connect with more stakeholders?" These and many other questions are what we will try to answer in the following.
1. Market Analysis
As an Agricultural business owner seeking to expand, compete favourably or understand what the market is saying, data science can come in handy. With data science, you can collate, explore and analyze available market data to find high performing farm goods per location, drivers of sales, cost per location and amongst others.
Alosfarm a Nigerian company makes the pre-harvest and post-harvest process for mid-market agribusinesses and entrepreneurs easier, simpler, more transparent and much more enjoyable through an All-In-One-Box solution to streamline farming and trading activities for agribusiness, without the complex aspects that add no incremental value to their businesses.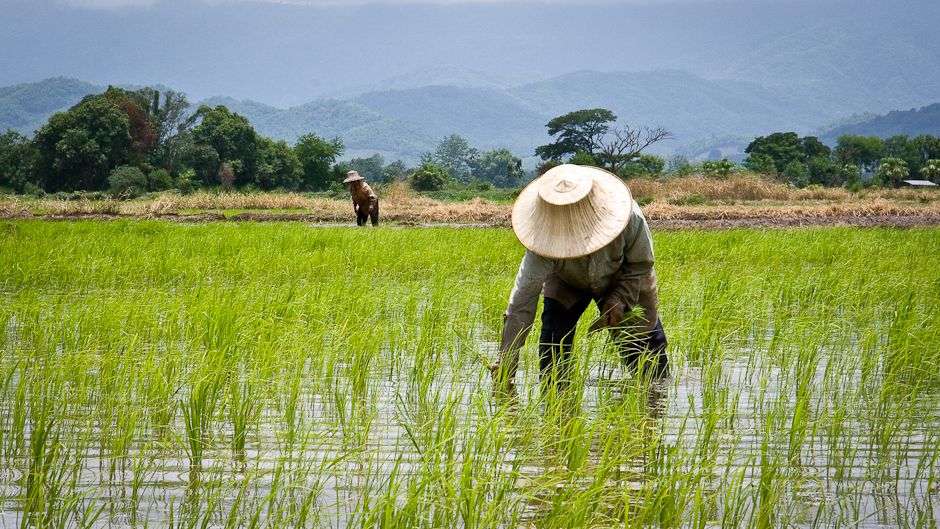 2. Market Forecast
Given the availability of time series machine learning algorithms, we can carrying out market forecast with different factors which are known as features. A farmer will be able to forecast the probability of a change in consumer acceptance, change in consumer purchasing power, when there might be a change in government policies and the potential impact of other market forces. Arguably forecasting the timing of pandemics like COVID is fraught with difficulty but certainly we can explore modelling to determine impact in the supplier to consumer chain.
3. Weather Forecast
This is particularly important for crop production given that crop yield is dependent on favourable climatic conditions. As result of climate change there have been a distortion in the traditional weather conditions most farmers are used to. It is becoming increasingly difficult for these farmers to use indigenous knowledge or experience to make weather forecast, eventually affecting farming season, food production as well as traditional pest control measures.
4. Audience and Topic Segmentation
This is particularly useful for extension agents seeking for tailor-made training that will meet the needs of different farming populations. Available data can be explored with data science tools to group a farming population into different segments e.g. cereal crop farmers, root and tuber farmers, vegetables cultivating farmers, cattle rearing famers, seedling producing farmers amongst others. This is a cost effective means of channelling the right energy towards improving the technical capacity of farmers.
Verdant AgriTech is a Nigerian company that is building a platform that would link small-scale farmers to other key players in the agricultural value chain using data to inform farmers and the stakeholders alike.
5. Farming Inputs Management
With data science, farmers can be able to manage their farming inputs. These inputs includes animal feed, fertilizers, pesticide, seedlings etc. Farmers will be able to make reasonable predictions and be prompted as to when to restock these inputs, where to purchase, best storage conditions and when to apply these inputs. Cropchain a Ghanaian company uses data science tools to help farmers manage and keep track of their inventory
6. Market Segmentation
With algorithms such as K-Nearest Neighbours, data science tools can be used to explore available data to segment markets into various goods and make predictions as to the likely needs of the different market segments.
M-Farm a Kenyan company and Cropchain also focuses on connecting farmers to market. They have a rich supply of data which it uses to group farmers and connects them to the right market.
7. Pest and Disease Management
Disease infested farms can adversely affect farmers profits and the quality of farmed goods. The ability to manage this is particularly useful in both crop production and animal husbandry. Data science techniques can be used to make predictions on the type of diseases affecting crops. Agrosmart is a Brazilian company in which its technology uses Internet of Things (IoT) sensors and artificial intelligence to determine the kind of insects on a crop and the quantity present. Farmers get updated with these findings and make informed decisions on the right pest management practices to take.
The MilkTrack app is another solution which provides data such as the temperature, yield, and conductivity of the milk obtained from the milking process of cows and buffaloes in several Indian farms. By analysing the data, the farmer can know the health state of the animals. The solution has also been extended to countries such as Kenya and Nepal.
Data science continues to make headway across diverse fields, it impacts in agriculture are not limited to what have been mentioned, hardware improvement, research and development of algorithms and libraries are some exciting frontiers that can be employed in agriculture.